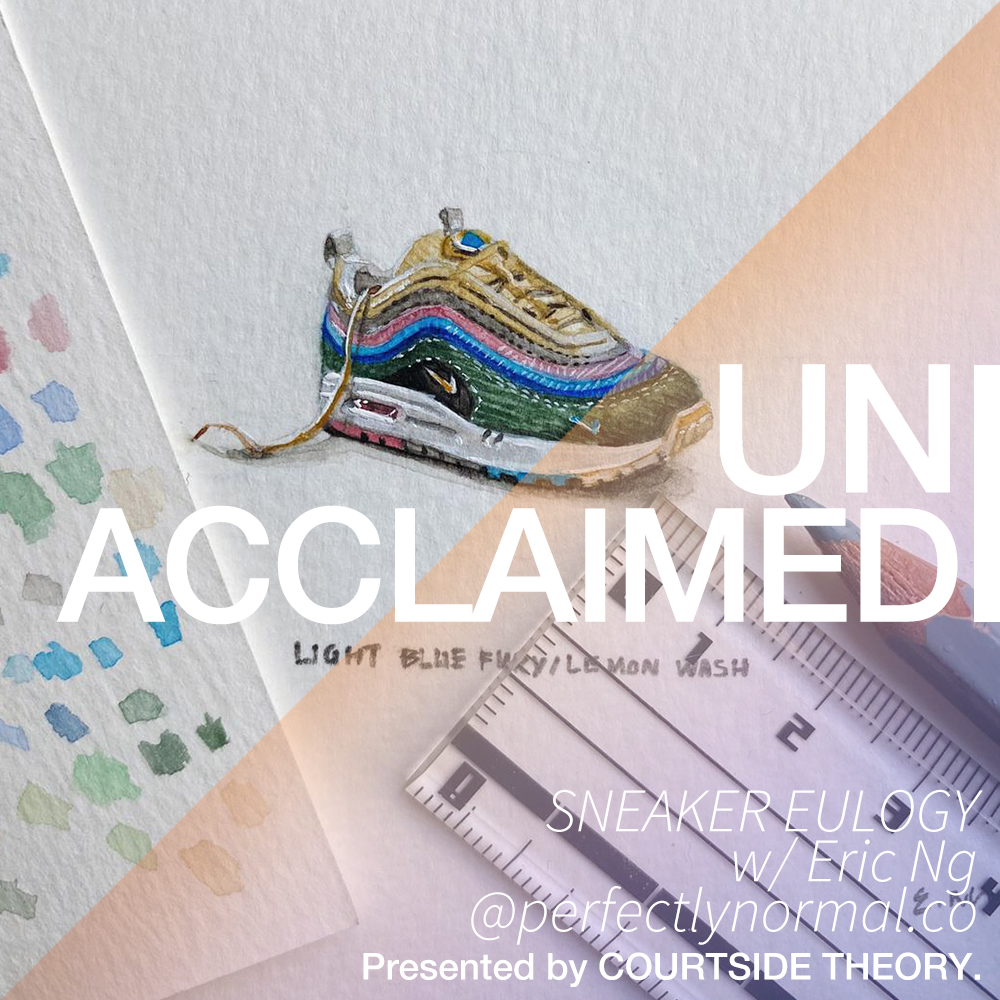 SNEAKER EULOGY w/ Eric Ng @perfectlynormal.co
Mar 30th, 2020 by courtsidetheory
This week we chat with Eric Ng aka @perfectlynormal.co who is calling us from Warsaw, Poland.
His beautiful miniature water colours have been featured on @hypebeast, have graced the cover of Sneaker Freaker Magazine, and is the cover art for this very episode!
He also joins us on COP or DROP (00:52:20) where we discuss the latest in drops of the past week including Air Max Day Drops and the latest in VR gaming.
Check out this week's COP or DROP at https://courtsidetheory.com/29sneakereulogy AND you can check the video version on Youtube as well at https://youtu.be/X1Ovl-62pcw 
Email us at courtsidetheory@gmail.com to ask any questions or just say hi!
Share
|
Download