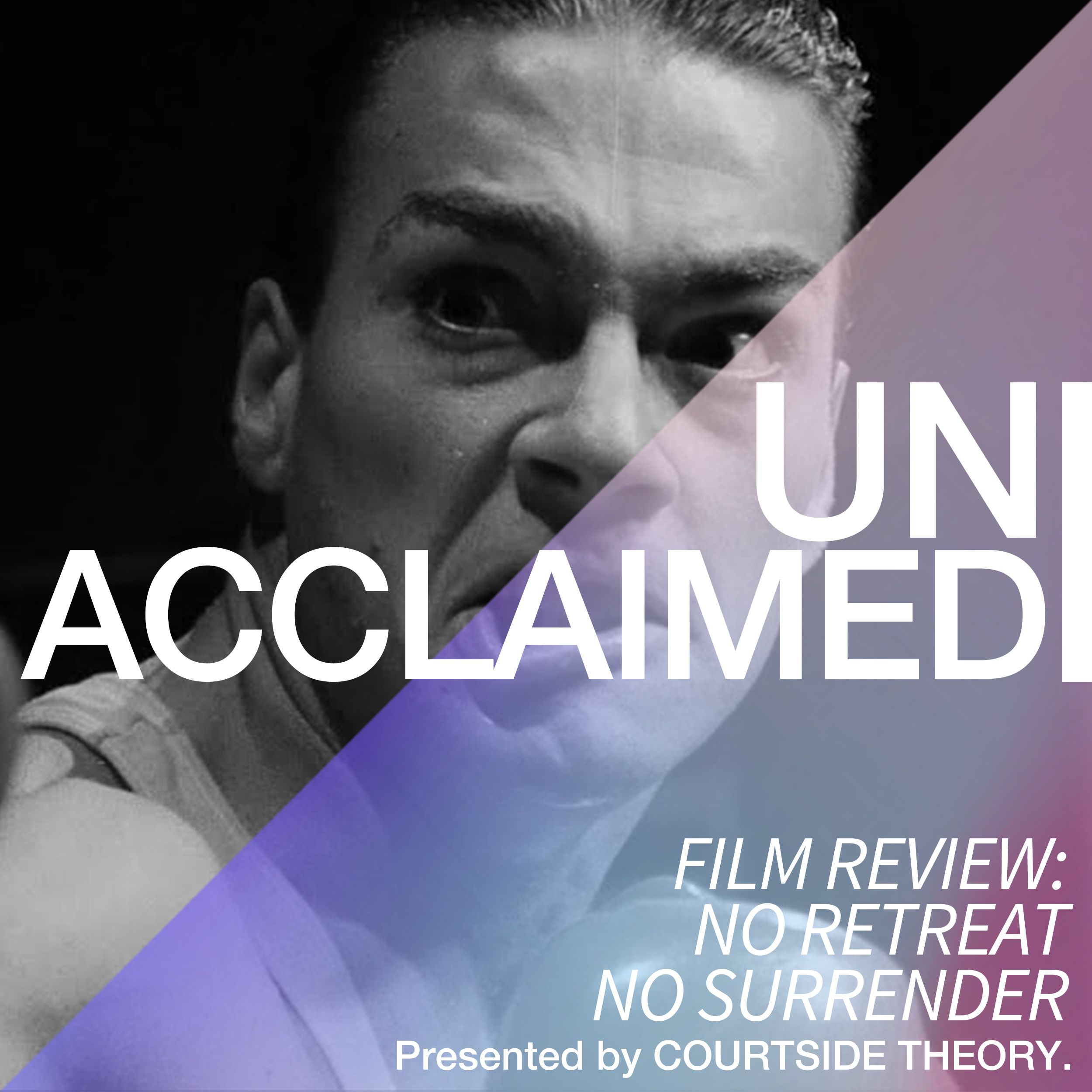 Courtside Theory presents "THE UNACCLAIMED" where we review critically panned yet theatrically great eye candy movies.
This week we review the 80's cult classic NO RETREAT, NO SURRENDER.
We discuss the why the ghost of Bruce Lee should be helping out an annoying whining white kid, the interesting reason why Herwin didn't like the movie, and why Seattle karate is better than LA karate.
You can also check out full episodes and our regular YEAH NAH segment (formerly Cop or Drop) on Youtube here https://www.youtube.com/watch?v=Bp8c5FdvyOk&t=1247s
Check us out at www.courtsidetheory.com for more!
Share
|
Download